Houseplants that love east-facing windows
East-facing windows are some of the best for houseplants as they get plenty of sunlight, but it won't be as intense as south-facing windows. This means the risk of leaf burn is significantly reduced and you can actually grow a lot more plants closer to the window. If you live in the northern hemisphere, your east-facing windows will let in a lovely amount of morning sunshine whilst the sun isn't yet at its strongest as well as plenty of indirect light throughout the afternoon and evening.
You will find that a lot of tropical plants that grow well in the forest canopy love the amount of light given by east-facing windows so you have plenty of choice when it comes to incredible foilage.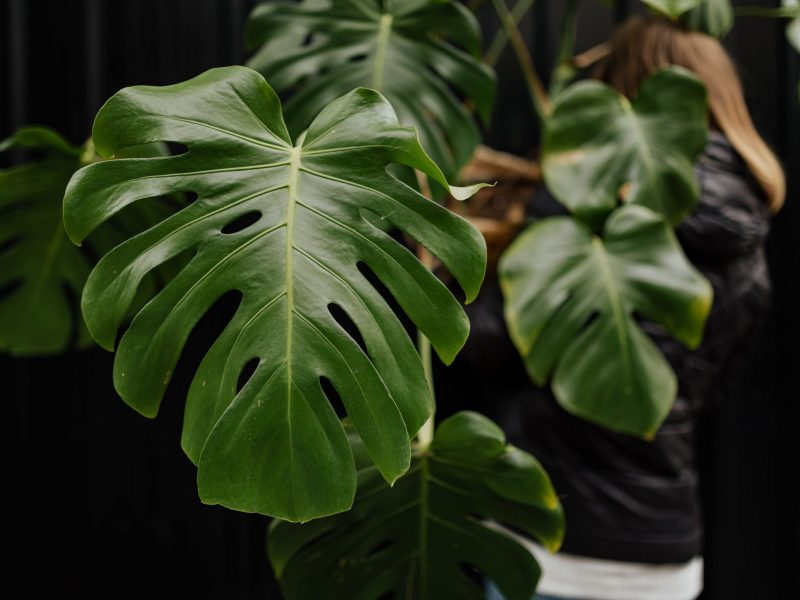 Native to the rainforests of Central America, the Monstera Deliciosa has very quickly become the most fashionable and photographed houseplant ever. And it's not difficult to understand why… If their large dark green glossy heart-shaped leaves weren't enough, their unique splits surely will be!
You might be surprised to learn that the Monstera isn't actually a fussy plant and is pretty easy to take care of. Bright but indirect light, moderate amounts of water and regularly misting are really the main things to remember. They'll love the sunshine that pours through the east-facing window in the morning!
You'll find that a lot of more mature Monstera plants are sold with a moss pole as they are climbing plants. In the rainforest, the ariel roots that pop out from the stems will attach themselves to other plants as the plant matures. So a moss pole is a good substitution to help your plant grow and mature.
Find out more in our Swiss Cheese Plant care guide.