Non-Toxic Houseplants that are Safe for Cats
There are few things in this world that we love more than our pets, so it's really important that we choose houseplants that are safe for them to be around. A lot of houseplants have toxic leaves or sap which means when ingested, can cause severe problems for your cat. Other houseplants have sharp leaf tips or spines that can hurt your cat if they get too close.
With dogs and other pets, we can often just raise the plants up on shelves or out of reach so they can't get to them. However, cats can literally get everywhere in your home so it's better not to risk having any toxic plants around if your cat is sometimes tempted to nibble on the leaves.
Below you'll find our list of the top cat friendly houseplants so you don't need to worry about a thing!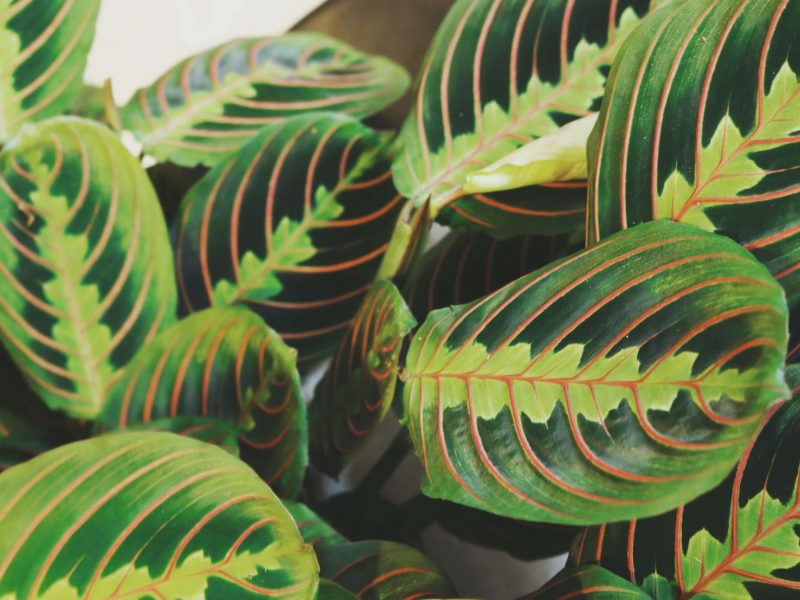 Native to the tropical rainforests of Brazil, the Prayer Plant is loved for its variegated leaves with intricate vein patterns. You can easily spot a Prayer Plant by its leaf undersides as shades of deep red are revealed when the plant's leaves curl up at night, bringing a splash of colour to your home.
There are several varieties of Prayer Plants that all look ever so slightly different, all of which are safe for cats. The most common is the tri-colour which has red-veined leaves but you'll sometimes see varieties with silver patches or dark green splashes. Prayer Plants are a little fussy though with light conditions, soil moisture and humidity levels though so we don't recommend this as a starter plant, unfortunately.
Find out more in our Prayer Plant care guide.