These plants actually have heart-shaped leaves
If you're after a gift for your partner, best friend or yourself, then these plants are definitely a great choice. They actually have natural heart-shaped leaves that make falling in love with them pretty easy! Below you'll find a little bit about each plant, including their features and brief care requirements.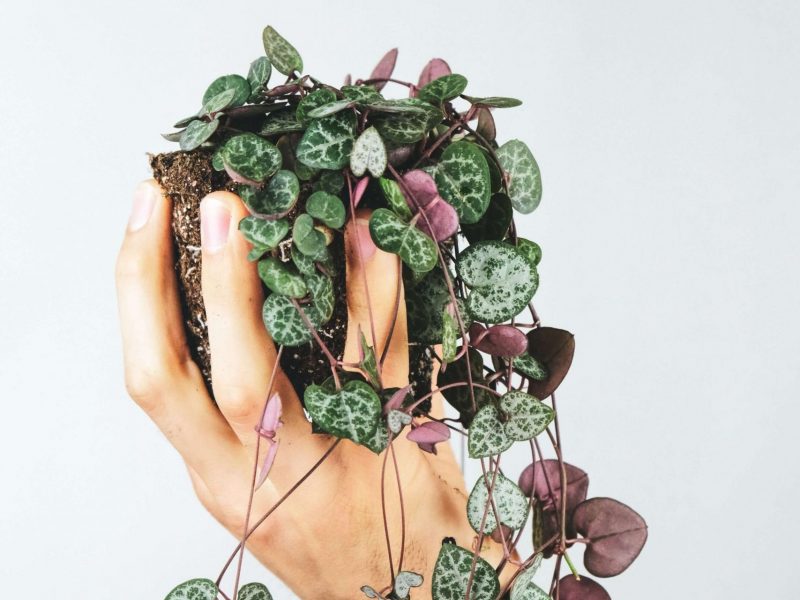 Native to South Africa, the String of Hearts should be top on your list for trailing houseplants. You don't get much more unique than their speckled heart-shaped leaves. The other thing we love about the String of Hearts is that it's such a fast grower over the spring and summer months, you'll blink and there will be two new leaves popping out somewhere.
The String of Hearts is a semi-succulent plant meaning they don't need much water. They have short, delicate and shallow roots making them very susceptible to root rot if overwatered. Oh, and because they have such a small root system, you won't need to repot for a quite a while.
It makes the perfect plant for hanging down shelving, and because its pet friendly, you don't need to worry about it ever becoming too long!
Find out more in our String of Hearts care guide.