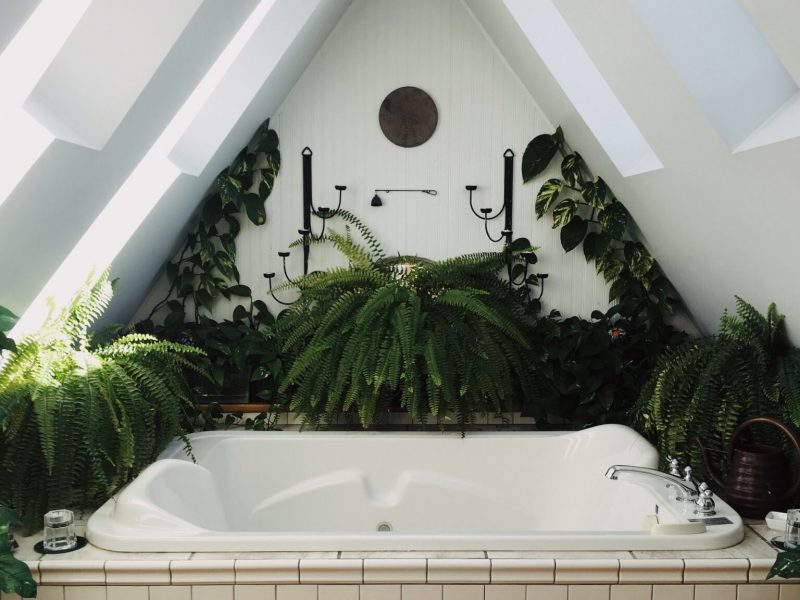 Why plants might love your bathroom…
If you're wanting to bring a bit of greenery to your bathroom, then you'll be pleased to know that it can be heaven for tropical plants. This is because showering means there's usually a naturally higher humidity level in your bathroom compared to the rest of your home. It becomes a little more like the tropical rainforests that a lot of plants are native to.
One thing you just have to watch out for is how much natural sunlight your plants will get. Often bathrooms have smaller windows which can make finding the perfect plant a little thicker. Oh and if your bathroom doesn't have a window at all, then unfortunately, you will most likely have to settle on fake plants.
If there is one plant that has risen up the popularity ranks recently, it's the African Mask Plant! You can now buy these at basically every plant shop, market and superstore globally as they are definitely the most popular of the Alocasia family. And we totally understand why they have become so popular, their intense glossy shield-like leaves are adorned with strong white veins which really make them something special.
They aren't a great plant for beginners, however, as they do require decent light levels, as well as warm temperatures and a consistent high humidity level. Misting this plant is really crucial or it'll start to develop some issues. However, by placing them in your bathroom you can often avoid the need for misting, as the humidity from your showers will do all the hard work for you.
If in the right environment, your African Mask Plant can grow well above 1 metre but this will take many years as they don't produce that many new leaves each year. This is why it's crucial you take good care of the leaves your plant does have by regularly dusting and inspecting for issues.
Find out more in our African Mask Plant care guide.