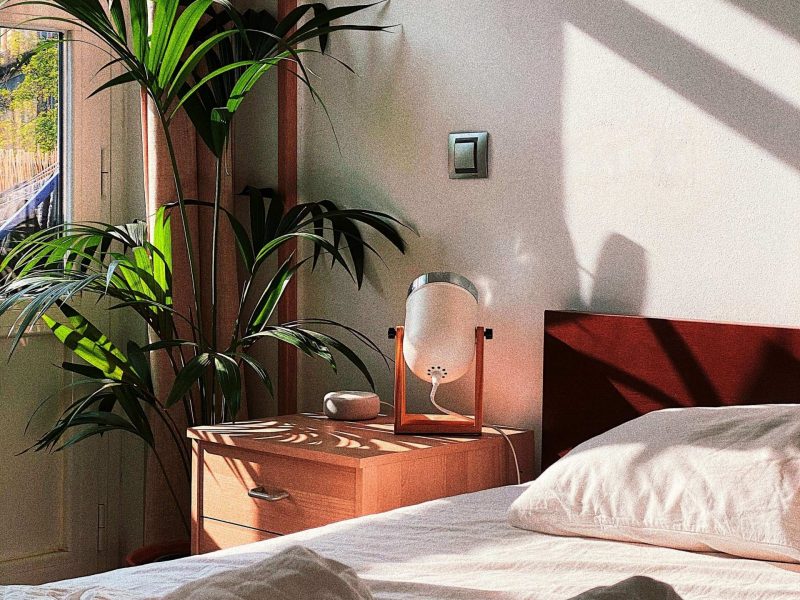 Why is it good to have houseplants in the bedroom?
We might just think that houseplants are nice to have around because of how they look and they give us something alive to look after and care for. But plants can have hidden benefits too that make them perfect for having around in your bedroom. There are a lot of plants out there that purify the air by removing toxins. Although this happens slowly and in low quantities, it can offset toxins that are released from furniture, paint on the walls and those naturally occurring in the air. There are also some plants that actually release oxygen at night, which is great for getting a good nights sleep.
Another thing houseplants are really great at is adding a little humidity to the air through transpiration. Dry air whilst you sleep can cause sore throats, colds and even bad skin. So by adding a few houseplants, it can help boost the humidity.
And lastly, houseplants are known and loved for their calming effect, which is really important to help you get a relaxed night sleep. Create a little bit of zen in your space with our selection of plants below!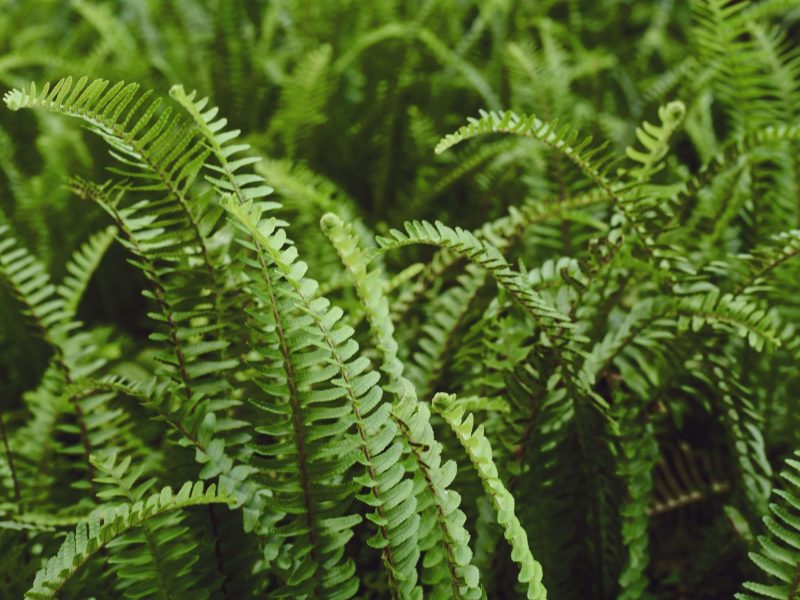 If you want to bring some jungle to your bedroom, then the lush Boston Fern is the go-to! However, looking after them isn't always easy as they can be a little fussy when grown indoors. There are two main things that your Boston Fern needs; bright sunshine and high humidity. This means you need to be prepared to mist your Fern daily to avoid crispy leaves.
The one downside we find to owning Boston Ferns is that they do shed a lot of leaves so you'll find yourself tidying up after it quite a lot. But with the right care, they'll reward you with luscious green wilderness.
Another great thing about Boston Ferns is they are pretty cheap and you shouldn't run into too much trouble finding them in plant shops around the world.
Find out more in our Boston Fern care guide.