Although taking care of houseplants can start to get you a little closer to nature, we still love using a few simple gadgets to help us take care of our plants, make sure they are in the right environment and help us monitor their water levels. We have put together a brief guide to our top 5 affordable gadgets that will up your houseplant game instantly!
Take the hassle out of watering
These are perfect for the forgetful waterer, or the world adventurer. Whether you just find yourself too busy to remember to water your plant each week, or you are off on holiday, self-watering pots make sure your plant won't dry out.
Top Pick
Product Recommendation
Self Watering Pot
Make sure your plants get the exact right amount of water.
Order on Amazon
Give your plants a boost
USB-powered lights help your plants thrive if your home is a little dark or you want to encourage more growth. These work with most plant types so are perfect for every houseplant parent. The reason we have chosen this one as part of our guide is that it can work on a timer. This means you don't need to worry about forgetting to turn it off or relying on your housemate to turn it on if you're out of town.
Top Pick
Product Recommendation
Houseplant Grow Light
Perfect for low light rooms or to increase your chances at successful propagation.
Order on Amazon
Up the humidity in your home
If you find that you are struggling to take care of some more tropical plants such as Monstera plants, it may be because the air in your home is too dry. One of the best ways to change that is to buy a humidifier to place in the room with your plants. Not only does it up the humidity levels for your plants which they will love, but it will help our your skin and sleep as well! And the best thing is that they are quite affordable too…
Top Pick
Product Recommendation
Air humidifier
For those plants that love a little bit more humidity.
Order on Amazon
Find the best spot for your plant
Ever wondered if there is enough light in that spare room to grow a Monstera? Or wonder why your plant's growth is quite slow? Get an intelligent light and water sensor that sends you information directly to your phone, so you never have to play the guessing game with your houseplants again.
Top Pick
Product Recommendation
Intelligent Light and Water Sensor
Get sunlight and soil moisture readings straight to your phone.
Order on Amazon
Never overwater again!
Have you ever found yourself unsure of whether or not to water your houseplant yet? Worry that you are under or overwatering? Then this nifty tool is the perfect thing for you. We recently discovered the soil moisture sensor and since then it has been a game-changer for some of our fussy plants. Instead of working to a schedule or having to dig around in the soil each time to see if it is dry, you can simply let this indicate moisture levels for you.
Top Pick
Product Recommendation
Soil Moisture Sensor
Never over or underwater your houseplants again.
Order on Amazon
New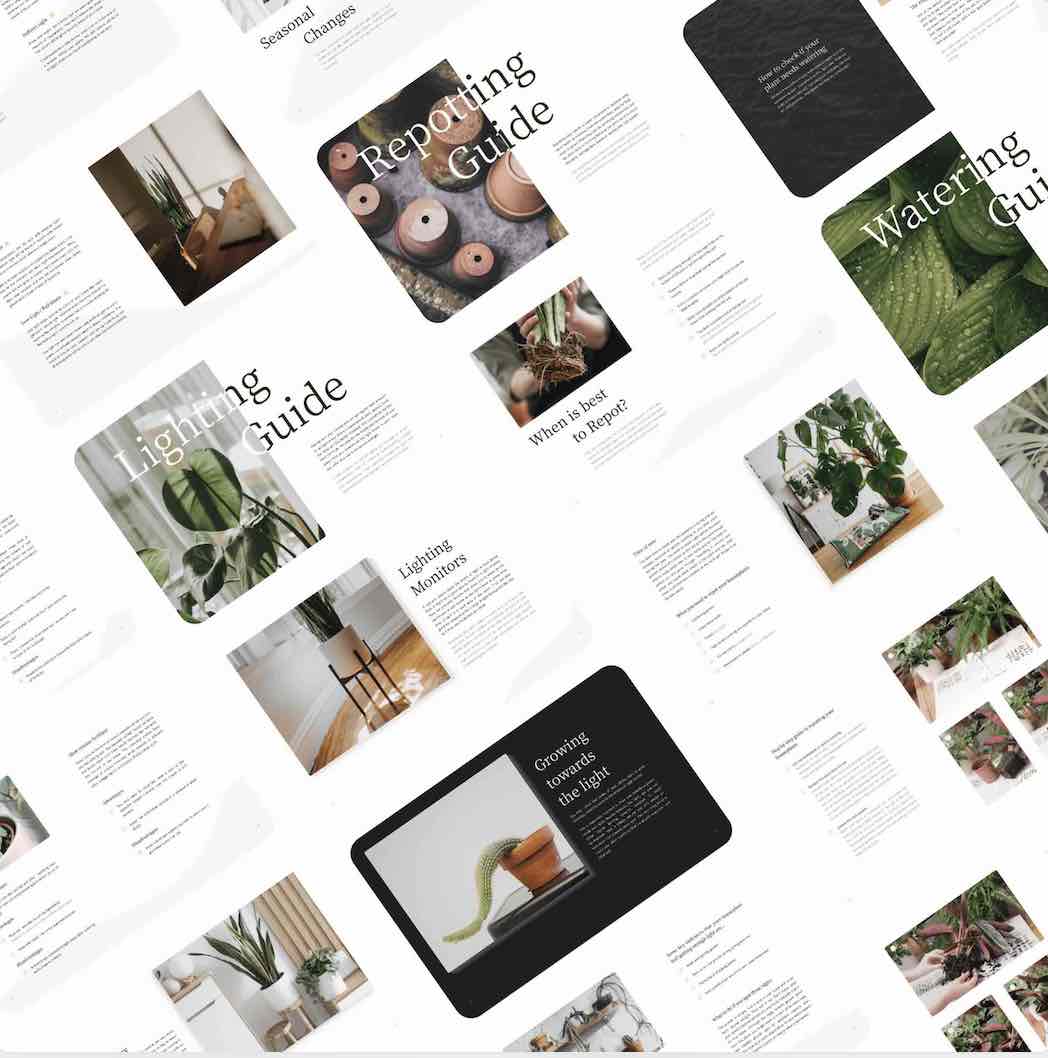 Product Recommendation
How To Care For Your Houseplants (eBook)
$9.99
Everything you need to know to keep your houseplants happy and healthy.
Find out More